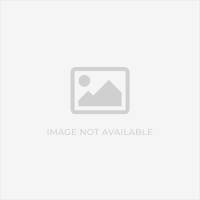 Arroyo Grande
Arroyo Grande, located in California's Central Coast, is a charming town that offers a unique blend of natural beauty and community charm. Nestled between the rolling hills and the rugged coastline, Arroyo Grande is known for its scenic vistas and small-town atmosphere.
The real estate market in Arroyo Grande caters to a variety of buyers, from those seeking a cozy cottage to those looking for a spacious family home. With its diverse architecture and range of property types, Arroyo Grande offers options to suit different preferences and budgets. Homebuyers in Arroyo Grande can expect to find properties that showcase the town's natural beauty. Many homes feature large windows and outdoor living spaces, allowing residents to enjoy the mild climate and breathtaking views. Whether you prefer a farmhouse-style property or a modern beach retreat, Arroyo Grande has something for everyone.
In addition to its scenic beauty, Arroyo Grande offers a vibrant community with a rich history. The town's downtown area is filled with charming shops, restaurants, and art galleries, creating a lively atmosphere for residents and visitors alike. There are also plenty of outdoor activities to enjoy, such as hiking, biking, and exploring the nearby beaches.