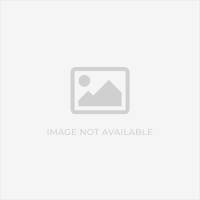 Atascadero
Atascadero, located in the heart of California's Central Coast, is a hidden gem that offers a unique blend of natural beauty, small-town charm, and a thriving community. Surrounded by picturesque hills and oak-studded landscapes, Atascadero is an ideal place to call home for those seeking a relaxed and scenic lifestyle.
The real estate market in Atascadero caters to a diverse range of buyers, with options that suit different preferences and budgets. From charming bungalows to modern ranch-style homes, there is something for everyone in this vibrant town. Homebuyers in Atascadero can expect to find properties that showcase the area's natural surroundings. Many homes feature spacious yards, private patios, and large windows that invite the beauty of the outdoors inside. Whether you're looking for a cozy retreat or a spacious family home, Atascadero has plenty of options to meet your needs.
One of the highlights of living in Atascadero is the strong sense of community. The town hosts various events and festivals throughout the year, bringing residents together and fostering a close-knit atmosphere. From local farmers' markets to live music performances, there is always something happening in Atascadero.
In addition to its community charm, Atascadero offers a range of recreational opportunities. Outdoor enthusiasts can enjoy hiking, biking, and horseback riding in the nearby parks and nature reserves. Wine lovers will appreciate the proximity to renowned vineyards and wineries in the Paso Robles wine region.
With its central location on the Central Coast, Atascadero provides easy access to a variety of amenities. Residents can explore the surrounding cities and towns, including San Luis Obispo and Morro Bay, which offer additional shopping, dining, and entertainment options.
If you're searching for a town that combines natural beauty, community spirit, and a diverse real estate market, Atascadero is a place worth considering. With its scenic landscapes, welcoming community, and range of housing options, Atascadero provides a perfect backdrop for those seeking a laid-back Central Coast lifestyle.