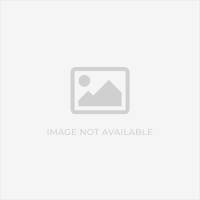 Los Osos
Los Osos, California, is a charming and unincorporated town located in San Luis Obispo County. Surrounded by natural beauty, Los Osos offers a laid-back and picturesque environment for residents and visitors alike. The town's name, which means "the bears" in Spanish, is a nod to its scenic landscapes and wildlife.
One of the main attractions in Los Osos is Montana de Oro State Park, a stunning coastal park known for its rugged cliffs, sandy beaches, and scenic hiking trails. Visitors can explore the park's diverse ecosystems, enjoy beach activities, and marvel at panoramic ocean views. The park is a haven for outdoor enthusiasts and nature lovers.
Another popular spot in Los Osos is Elfin Forest, a unique nature preserve with a coastal woodland of dwarfed trees known as pygmy oaks. A boardwalk meanders through this enchanting forest, offering visitors an immersive experience in a tranquil and magical setting. It's a great place for a leisurely stroll or bird-watching.
Apart from its natural attractions, Los Osos also offers a relaxed and friendly community atmosphere. Visitors can explore the local shops, restaurants, and art galleries in the town center, experiencing the laid-back coastal lifestyle that defines Los Osos.
Whether you're seeking outdoor adventures, serene landscapes, or a tight-knit community, Los Osos, California, has something to offer. Its natural beauty, recreational opportunities, and welcoming atmosphere make it a delightful destination for those looking to unwind and connect with nature.