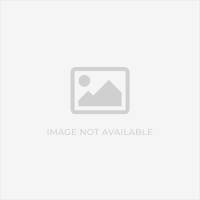 Pismo Beach
Pismo Beach, located on California's central coast, is a quintessential beach town that offers a perfect blend of natural beauty and coastal charm. Situated halfway between San Francisco and Los Angeles, Pismo Beach attracts visitors with its stunning Pacific coastline, vibrant downtown area, and year-round pleasant climate. With its sandy beaches, iconic pier, and a myriad of outdoor activities, Pismo Beach has something for everyone.
One of the main attractions in Pismo Beach is its beautiful shoreline. The beach stretches out on either side of the iconic Pismo Pier, providing ample space for sunbathing, walking, and enjoying water activities. Visitors can explore the sandy expanses, watch surfers catch waves, or simply relax and soak up the picturesque views. Pismo City Beach, as it is unofficially called, is a haven for beach lovers and offers a truly idyllic coastal experience.
Beyond the beach, Pismo Beach offers a charming downtown area filled with shops, restaurants, and entertainment options. Visitors can stroll along the promenade, browse through boutique stores, savor delicious seafood dishes, or enjoy live music performances. Additionally, Pismo Beach is known for its annual events such as the Clam Festival and the Classic Car Show, which bring the community together and add to the town's vibrant atmosphere.
Whether you're seeking a day of relaxation on the beach, outdoor adventures like surfing and hiking, or exploring the vibrant downtown scene, Pismo Beach is a must-visit destination. With its scenic beauty, welcoming community, and diverse range of activities, Pismo Beach captures the essence of California's coastal lifestyle and offers a memorable experience for locals and tourists alike.